Preparing for Winter - Grand Junction
Event Date: 10/5/2022
8:00 AM - 4:00 AM
Event Overview
Mesa County Road and Bridge
971 Coffman Rd Bldg C (East Side)
Grand Junction
*Hosted in Partnership with Mesa County!*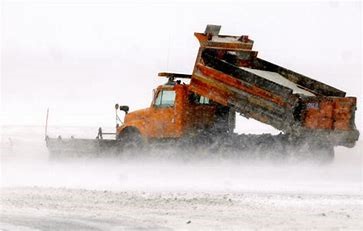 *Course Descriptions Coming Soon!*
This course is an ELECTIVE in the Roads Scholar I course track. Click above for more RS I program details.
Registration Fee
The registration fee for this workshop is $50 per person for employees of government agencies and $75 per person for non-government agencies. Fee includes any class handouts and lunch. Registration can be paid online, or via invoice upon special request. Please contact cltap@frontrange.edu for questions.
Cancellation Policy
Please be considerate of those on the waiting list, cancel early if necessary. A full refund will be made if you cancel no later than 3 business days prior to the training day; otherwise, you will forfeit the registration fee.
Special Notes
In order to receive credit for this class, attendees must stay until the end when it is dismissed by the instructor and class certificates are awarded.
Instructors
Baillargeon, Susan
SUSAN BAILLARGEON Program Director, Highway Maintenance Management Program at FRCC Susan retired from the Connecticut Department of Transportation after 32 years where she was a highway maintainer for 19 years and Curriculum Manager for 13. She was a program chair for the Connecticut Training and Development Network Professional Instructors Training Program and on the instructor team for Aspiring Leaders, the State of Connecticut's Executive Management Program. She has a master's degree in Adult Learning from the University of Connecticut.

Susan is a member of Women's Transportation Seminars (WTS-CT) and currently serves on the WTS International Committee on Equity, Inclusion, and Diversity. Previously, she developed and chaired the chapter's Leadership Program.

Susan has been a volunteer with American Red Cross Disaster Services for over 20 years and supports the local chapter as an instructor for Defensive Driving, Mass Care and Shelter Management.