RESCHEDULED!! [ONLINE] Winter Maintenance and Snow Removal
This class has reached its capacity. No registrations will be taken online or at the door.
Event Date: 1/14/2022
8:30 AM - 3:00 PM
Event Overview
Online


Due to weather conditions, this course has been rescheduled from 1/6/2022 to Friday, 1/14/2022.
LINK WILL BE POSTED PRIOR TO THE EVENT AND EMAILED TO PARTICIPANTS
Online Registration Fee
The registration fee for this online workshop is $20 per person for employees of government agencies and $25 per person for non-government agencies. Registration can be paid online. Please contact cltap@frontrange.edu for questions.

This course is an ELECTIVE in the Roads Scholar I course track. Click above for more RS I program details.
Instructors
Baillargeon, Susan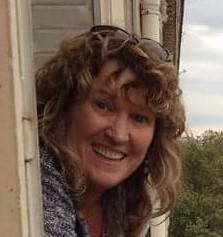 Susan Baillargeon retired from the Connecticut Department of Transportation on April 1, 2019 after 32 years. She was a highway maintainer for 19 of those years and Curriculum Manager for the last 13 years. She has an associate's degree in Environmental Engineering Technology from Three Rivers Community College, a bachelor's degree in Occupational Safety and Health and a master's degree in Adult Learning from the University of Connecticut.
At Connecticut DOT Susan was a program chair for the Connecticut Training and Development Network Professional Instructors Training Program, and on the instructor team for Aspiring Leaders, the State of Connecticut's Executive Management Program.
Susan is a member of Women's Transportation Seminars (WTS-CT) where she developed and chaired the chapter's Leadership Program for the first 2 years.
Susan has been a volunteer with American Red Cross Disaster Services for over 20 years, as well as supporting the local chapter as an instructor for Defensive Driving, Mass Care and Shelter Management.
Currently, she is the program director for the HWY Maintenance Management Program offered by Front Range Community College. The program was developed with Colorado DOT, APWA, LTAP and many other industry partners to help prepare our workforce for the future. This online program is for employees in the industry who want to improve their professional presence and align themselves for future opportunity.