Safety on the Job - Online
This class has reached its capacity. No registrations will be taken online or at the door.
Event Date: 3/31/2021 - 4/1/2021
12:00 PM - 3:30 PM
Event Overview
Colorado LTAP Online Training


March 31 AND April 1
12:00 - 3:30 PM (Both Days)
This is the normal 7-hour Roads Scholar I Core class broken into 2 x 3.5 hour online sessions. Participants must attend both days to receive the full RS I Credit.

Program Topics:
The highest cost for all local and state agencies in Colorado is their employees. Between employee pay, cost of benefits, and the equipment that is required for employees to do their job, all impact the cost of doing business as a city, county or state organization. Organizations require preventive maintenance on purchased equipment to ensure that the equipment and its safety devices operate correctly. Similarly, employees need to be reminded of safety protocol and the steps required to protect themselves and their coworkers.

This class covers standards and rules to ensure safe working conditions, tools, proper use of equipment, mounting/dismounting, Personal Protective Equipment (PPE), and more. This program will focus on four areas that are the most hazardous for employees:
Preventing Runover and Backovers and backing accident remediation options
Slips, trips and falls around equipment and the shop
Hazards of working in traffic
Excavation and Trenching Safety in or around the roadway; and concerns of various types of Confined Spaces - manholes, vaults, screening plants, tanks and trenches.
Safety should be the concern of everyone in an organization. This course should be attended by all employees working in the field, as well as supervisors and managers.
This course is a CORE class in the Roads Scholar I course track and required for graduation. Click above for more details.
Registration Fee
This course is temporarily being offered free-of-charge.
Special Notes
In order to receive credit for this class, attendees must stay until the end when it is dismissed by the instructor and class certificates are awarded.
Instructors
Drewes, Bruce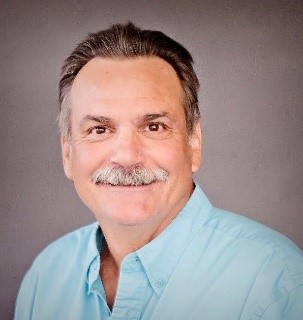 BRUCE DREWES is a frequent trainer and friend of the Colorado LTAP community. He has worked in the transportation industry for over thirty years, with twelve years as manager of the Idaho LTAP Center. Bruce has a strong background in Maintenance and Construction when dealing with traffic control, employee and roadway safety, winter operations, and gravel roads. Bruce has provided his knowledge and support to a number of national and local agencies, national associations and organizations. He is a Master Instructor for ATSSA, a certified instructor for OSHA 10-hour Construction and OSHA 7600 Disaster Site Workers Outreach courses, as well as a presenter of several online courses for LTAP Centers across the country.