Roadway and Roadside Drainage - Online
Event Date: 3/24/2021 - 3/25/2021
12:00 PM - 3:30 PM
Event Overview
Colorado LTAP Online Training


March 24 AND March 25
12:00 - 3:30 PM (Both Days)
This is the normal 7-hour Roads Scholar I Core class broken into 2 x 3.5 hour online sessions. Participants must attend both days to receive the full RS I Credit.

Program Topics:
Understanding of how water gets into the roadway
How the freezing temperatures and traffic impact the roadway
Methods for keeping the water out of the roadway and draining it away
Maintenance that should be performed on the drainage system
Affects of Forest or Range fires on the drainage system
An often-repeated adage in the road construction and maintenance industry is that "the three most important things to understand in building and maintaining roads are 'Drainage, Drainage, and Drainage'!" This critical issue is often ignored when building and maintaining local roads.
With Roadway Drainage, the saying "Pay me now or pay me later" is absolutely true but the cost later is going to be a lot higher. Do your roadways have soft spots?, turn into mud holes in the spring?, or do High School kids come to your road for mud bogging? If so, you may have a drainage problem. The challenge for most agencies is keeping the moisture out from under the roadway; because it is this water that makes the subgrade soft and destroys the roadway. On average, most agencies will spend 25% of their budget remedying drainage issues, but is often the most overlooked item in your maintenance plan.
This class is designed to provide basic drainage information for people who maintain and construct drainage systems along our streets and roads and will benefit all employees, foremen, and supervisors.
This course is a CORE class in the Roads Scholar I course track and required for graduation. Click above for more details.
Registration Fee
This course is temporarily being offered free-of-charge.
Special Notes
In order to receive credit for this class, attendees must stay until the end when it is dismissed by the instructor and class certificates are awarded.
Instructors
Drewes, Bruce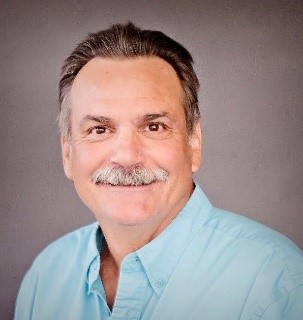 BRUCE DREWES is a frequent trainer and friend of the Colorado LTAP community! Bruce is a Safety Certified Transportation Project Professional and Master Instructor with 16 years' experience in Transportation Construction and another 22 years providing technical training and education to the transportation industry across the nation. Bruce is a certified OSHA outreach instructor currently involved with ARTBA's Transportation Development Foundation providing Employee Safety education nationally. He is also involved in assisting the Local Technical Assistance Program (LTAP), Tribal Technical Assistance Program (TTAP), National Asphalt Paving Association (NAPA), and Transportation Research Board (TRB).

Bruce's involvement in the improvement of the national transportation system began in 2001 with his departure from the Idaho Transportation Department (ITD) where he worked from 1982 until 2001. In 2013, Bruce retired from the Idaho Local Highway Technical Assistance Council (LHTAC) as the Idaho LTAP Manager; and has since worked tirelessly in the development of partnerships and training within the national transportation community to assist in the professional development of the transportation employee, and in turn their organizations.
Registration
Free Online RS I Elective: Free
Register


---