Motor Grader - Durango
This class has reached its capacity. No registrations will be taken online or at the door.
Event Date: 8/27/2018 - 8/31/2018
8:00 AM - 4:00 PM
Event Overview
La Plata County Training Room
1365 S. Camino del Rio
Durango, Colorado
Yahoo Map
Program Topics:
This class consists of one 7-hour classroom session and two days of in-field training. Participants must attend the classroom session in order to attend the in-field session. This class will cover:
Equipment Preventative Maintenance
Daily Walk Around Inspection
Equipment Safety
Road Maintenance Practices
Hands-on Motor Grader Operations
All participants must attend the classroom session on Monday, August 27th. Attendees will then participant in either the Group 1 or Group 2 in-field sessions. We ask that agencies closer to Durango sign up for the Group 2 in-field training so that distant agencies can complete the entire training in one trip. Please see the registration notes for more information.
Course dates are as follows:
Note: The Course is now full. Check back in Spring 2019!

In-Field 2:
August 27th, August 30th through August 31st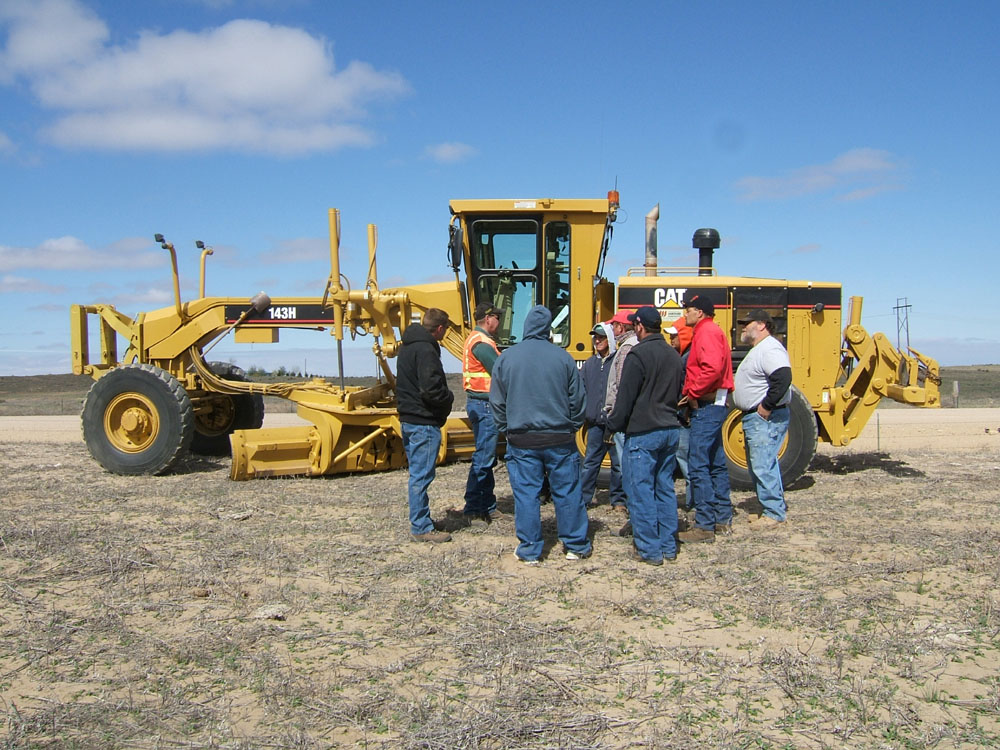 This course is an elective in the Roads Scholar I course track.
Registration Notes
The registration fee for this workshop is $250 per person for employees of government agencies and $300 per person for non-government agencies. Fee includes class handout and lunch. You may pay by credit card when registering online, or request an invoice to be paid by check, money order, or cash.
Each agency is limited to 2 people. Email cltap@colorado.edu if you would like to add additional attendees to the wait list in case there is extra room in the class.
Cancellation Policy
Please be considerate of those on the waiting list, cancel early if necessary. A full refund will be made if you cancel no later than 3 business days prior to the training day; otherwise, you will forfeit the registration fee.
Special Notes
In order to receive credit for this class, attendees must stay until the end when it is dismissed by the instructor and class certificates are awarded.
Instructors
Johnson, Roger
Roger Johnson is a nationally certified Heavy Equipment Craft Trainer through the National Center for Construction Education and Research (NCCER). He is Colorado Votech Credentialed for Post Secondary/Adult training and is a certified Colorado Private Occupational School Instructor. Roger has worked in the construction and road maintenance industry for over 25 years.