Culvert Design, Installation & Maintenance
Event Date: 10/16/2023
8:00 AM - 4:00 PM
Event Overview
Public Works
33601 United Ave
Pueblo
*Hosted in partnership with Pueblo County Road & Bridge*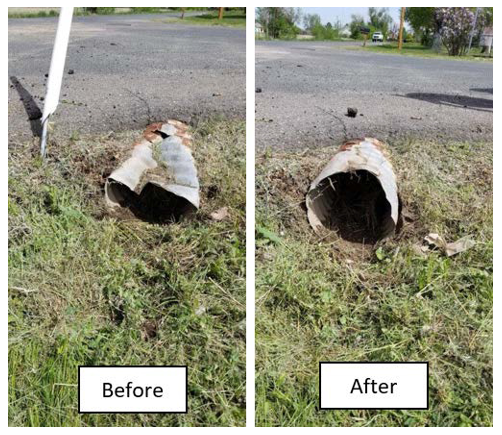 Photo courtesy of Arapahoe County
In this course, participants will discuss understanding roles. From roles in installation to the culverts roles and proper rolling for compaction.
Program Topics Include:
Understanding the culverts' role
Learn simple culvert designs
Learn how to install culverts
Learn culvert maintenance
Instructors
Stern, Doug
Doug is currently the Infrastructure Manager for Arapahoe County Colorado. He is a Colorado native, born and raised in Colorado Springs Colorado and the third-generation local government worker with 29 years of roadway maintenance experience.
Registration