Tuesday Tailgate Talk - Carbon Monoxide
Event Date: 1/18/2022
8:00 AM - 8:30 AM
Capacity:
Event Overview
WebEx Meeting


Carbon monoxide (CO) is a poisonous, colorless, odorless, and tasteless gas. Although it has no detectable odor, CO is often mixed with other gases that do have an odor. So, you can inhale carbon monoxide right along with gases that you can smell and not even know that CO is present. CO is a common industrial hazard resulting from the incomplete burning of natural gas and any other material containing carbon such as gasoline, kerosene, oil, propane, coal, or wood. The most common sources of exposure in the workplace is the internal combustion engine. How Does CO harm you? Carbon monoxide is harmful when breathed because it displaces oxygen in the blood and deprives the heart, brain, and other vital organs of oxygen. Large amounts of CO can overcome you in minutes without warning—causing you to lose consciousness and suffocate. Besides tightness across the chest, initial symptoms of CO poisoning may include headache, fatigue, dizziness, drowsiness, or nausea. During prolonged or high exposures, symptoms may worsen and include vomiting, confusion, and collapse in addition to loss of consciousness and muscle weakness. Symptoms vary widely from person to person. CO poisoning may occur sooner in those most susceptible: people with lung or heart disease, or those who already have elevated CO blood levels, such as smokers. CO poisoning can be reversed if caught in time. But even if you recover, acute poisoning may result in permanent damage to the parts of your body that require a lot of oxygen such as the heart and brain.
Event Link and Other Information:
https://cccs-meetings.webex.com/cccs-meetings/j.php?MTID=m3db180acf29dc709f48bbc294c4ee9e9
Meeting number (access code): 2622 458 7331
Meeting password: xRWkzBKW363

Join by phone
+1-720-650-7664 United States Toll (Denver)
Instructors
Baillargeon, Susan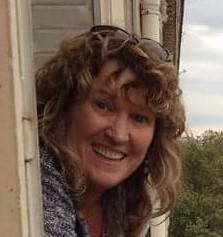 Susan Baillargeon retired from the Connecticut Department of Transportation on April 1, 2019 after 32 years. She was a highway maintainer for 19 of those years and Curriculum Manager for the last 13 years. She has an associate's degree in Environmental Engineering Technology from Three Rivers Community College, a bachelor's degree in Occupational Safety and Health and a master's degree in Adult Learning from the University of Connecticut.
At Connecticut DOT Susan was a program chair for the Connecticut Training and Development Network Professional Instructors Training Program, and on the instructor team for Aspiring Leaders, the State of Connecticut's Executive Management Program.
Susan is a member of Women's Transportation Seminars (WTS-CT) where she developed and chaired the chapter's Leadership Program for the first 2 years.
Susan has been a volunteer with American Red Cross Disaster Services for over 20 years, as well as supporting the local chapter as an instructor for Defensive Driving, Mass Care and Shelter Management.
Currently, she is the program director for the HWY Maintenance Management Program offered by Front Range Community College. The program was developed with Colorado DOT, APWA, LTAP and many other industry partners to help prepare our workforce for the future. This online program is for employees in the industry who want to improve their professional presence and align themselves for future opportunity.