Safety Risk Management RSII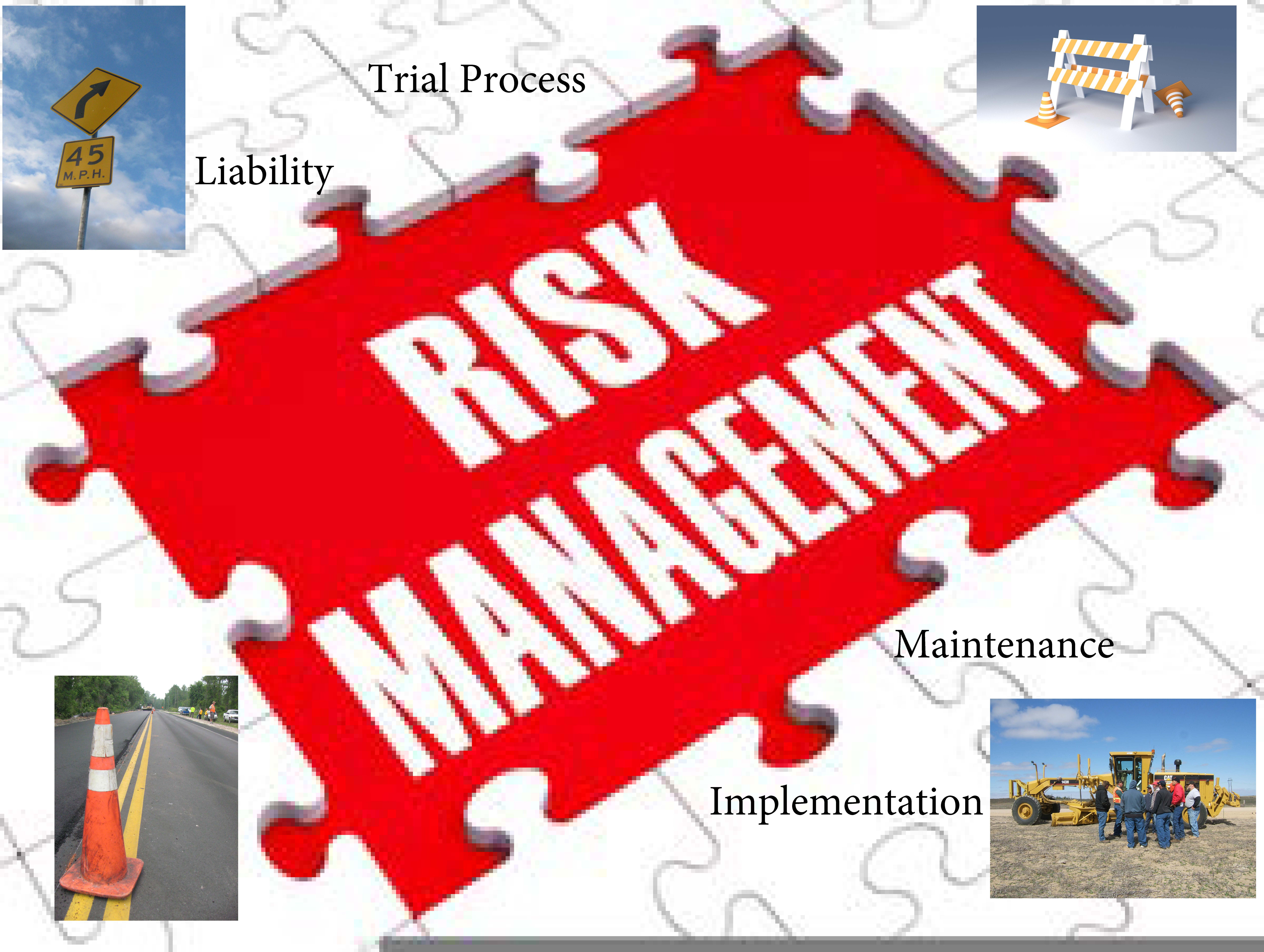 Program Topics:
This course is directed at the importance of roadway maintenance crews and their operations in reducing municipal liability. Participants will learn to recognize safety issues and high risk areas on local roads, and apply risk management practices to reduce tort liability exposure in roadway activities. The course explains tort liability and the tort trial process, and presents the basics of implementing and maintaining a risk management program. The risk management focus will be on mitigation tools for common high risk conditions.
The course consists of the following modules:
Highway Crash Trends
Torts
Risk Management
High Risk Conditions
Risk Mitigation Tools
Workshop
This is a course in the Roads Scholar II course track Safety Focus area.
Registration Fee
The registration fee for this class is $50 per person for employees of government agencies and $75 per person for non-government agencies. Fee includes class handout and lunch. Invoices will be sent upon receipt of registration form. Invoices can be paid by cash, check, money order, or credit card.
Cancellation Policy
Please be considerate of those on the waiting list, cancel early if necessary. A full refund will be made if you cancel no later than 3 business days prior to the training day; otherwise, you will forfeit the registration fee.
Special Notes
In order to receive credit for this class, attendees must stay until the end when it is dismissed by the instructor and class certificates are awarded.
Select A Session
Date
Session Name
Location

Sorry, there are no sessions currently available for this course at this time.