Chip Seal Applications RSII - Rifle
Event Date: 9/12/2019
8:00 AM - 4:00 PM
Event Overview
Garfield County Sheriff's Annex in Rifle
106 County Road 333-A
Rifle, Colorado
Yahoo Map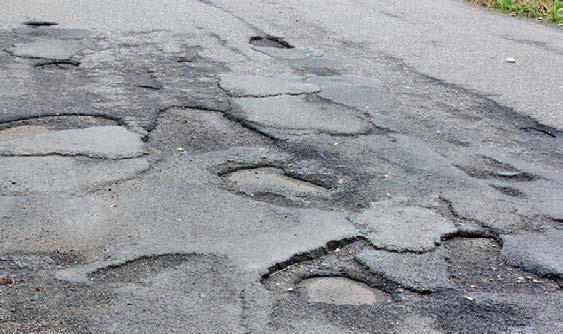 This interactive full day program will cover:
Chip Seal Introduction– What is it? How is it best used? What are its benefits?

Considerations When Using-budget, public demand, and obstacles.

Equipment Needed.

Aggregates-What size should be used? What are the specifications and application rates?
Emulsions– Suppliers and what type to use.
Pavement Maintenance Chip Seal.
Chip Seal for Gravel Roads.
This is a course in the Roads Scholar II course track Technical Skills Focus area.
Registration Fee
The registration fee for this workshop is $50 per person for employees of government agencies and $75 per person for non-government agencies. Fee includes class handout and lunch. Invoices will be sent upon receipt of registration form. Invoices can be paid by cash, check, money order, or credit card.
Cancellation Policy
Please be considerate of those on the waiting list, cancel early if necessary. A full refund will be made if you cancel no later than 3 business days prior to the training day; otherwise, you will forfeit the registration fee.
Special Notes
In order to receive credit for this class, attendees must stay until the end when it is dismissed by the instructor and class certificates are awarded.
Instructors
Lupton, Wayne
Wayne Lupton
worked for the Colorado Department of Transportation for over 32 years and retired at the end of 2006. During his tenure with CDOT he was responsible for the Maintenance Level of Service program, Anti-icing & De-icing technology implementation, created snow removal related policies, avalanche mitigation, equipment management, and the CDOT Training Academy. Wayne represented the CDOT on numerous task forces, committees, and organizations at the national level. Wayne is currently employed by EnviroTech Services, Inc. as the customer services and sales rep for Western CO, AZ, and UT.