Motor Grader - La Junta
Event Date: 10/7/2019
8:00 AM - 4:00 PM
Event Overview
Knights of Columbus Hall
118 Steen Ave.
La Junta, Colorado
Yahoo Map

Program Topics:
This class consists of one 7-hour classroom session and two days of in-field training. Participants must attend the classroom session in order to attend the in-field session. This class will cover:
Equipment Preventative Maintenance
Daily Walk Around Inspection
Equipment Safety
Road Maintenance Practices
Hands-on Motor Grader Operations
All participants must attend the Classroom Session on Monday, October 7th. Attendees will then participant in either the Group 1 or Group 2 in-field sessions. We ask that agencies closer to Rocky Ford sign up for the Group 2 in-field training so that distant agencies can complete the entire training in one trip. Please note that the first 26 registrants will be guaranteed a spot in the class, but CLTAP will make the final decision about which In-Field Session you will be placed in, although we will do our best to take your preference into account. Please see the registration notes for more information.
Course dates are as follows:

Classroom Session for both In-Field Sessions:
October 7th - All Students Attend This
In-Field 1:
October 8th - October 9th One Spot Available
In-Field 2:
October 10th - October 11th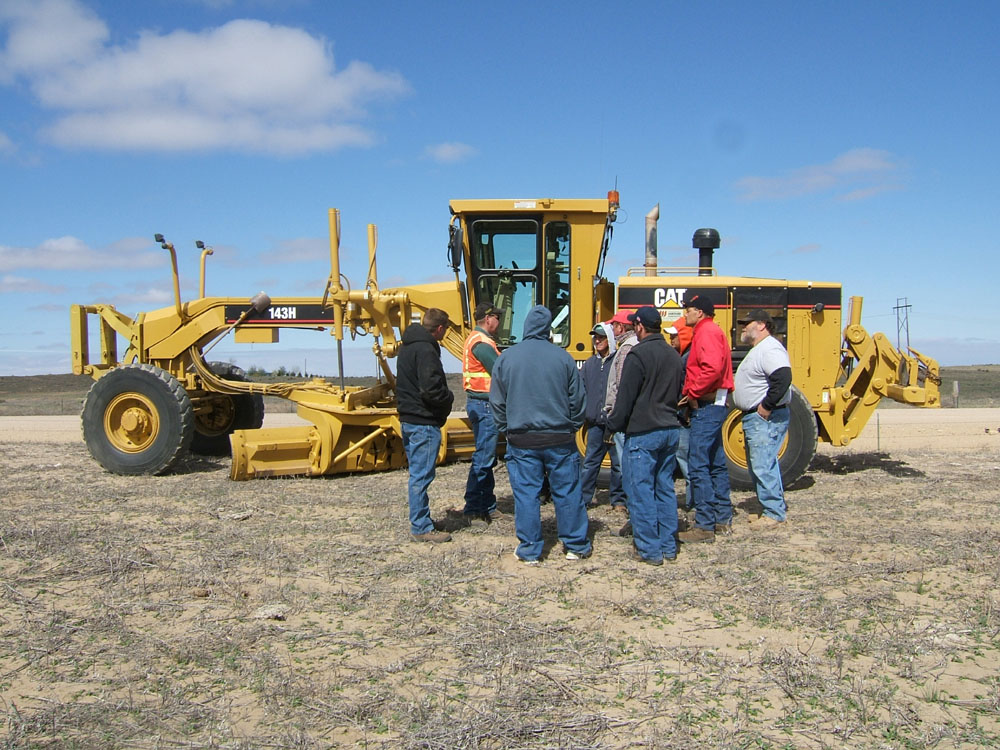 This course is an elective in the Roads Scholar I course track.
Registration Notes
The registration fee for this workshop is $250 per person for employees of government agencies and $300 per person for non-government agencies. Fee includes class handout and lunch. You may pay by credit card when registering online, or request an invoice to be paid by check, money order, or cash.
Each agency is limited to 2 people. Email cltap@colorado.edu if you would like to add additional attendees to the wait list in case there is extra room in the class.
Cancellation Policy
Please be considerate of those on the waiting list, cancel early if necessary. A full refund will be made if you cancel no later than 3 business days prior to the training day; otherwise, you will forfeit the registration fee.
Special Notes
In order to receive credit for this class, attendees must stay until the end when it is dismissed by the instructor and class certificates are awarded.
Instructors
Goodman, John
John Goodman has over 23 years of experience operating motor graders, bulldozers, front-end loaders, excavators, rubber tire backhoes, and drag lines to fulfill duties as Road Supervisor in Morgan county, CO. Projects that he worked on include road building, road maintenance, blade laying asphalt, snow removal, and gravel pit reclamation. He worked with F.E.M.A. and other government agencies to assist and oversee the recovery in 2013 and 2015 due to extreme flooding. John excels at hands on in-field training of new employees and inexperienced operators on the safe and proper operation of motor graders, and recently participated in the Motor Grader Peer Exchange in Nebraska.