Safety Risk Management - Rifle
Event Date: 12/12/2019
8:00 AM - 4:00 PM
Event Overview
Garfield County Sheriff's Office Community Room at Rifle Annex
106 County Road 333-A
Rifle, Colorado
Yahoo Map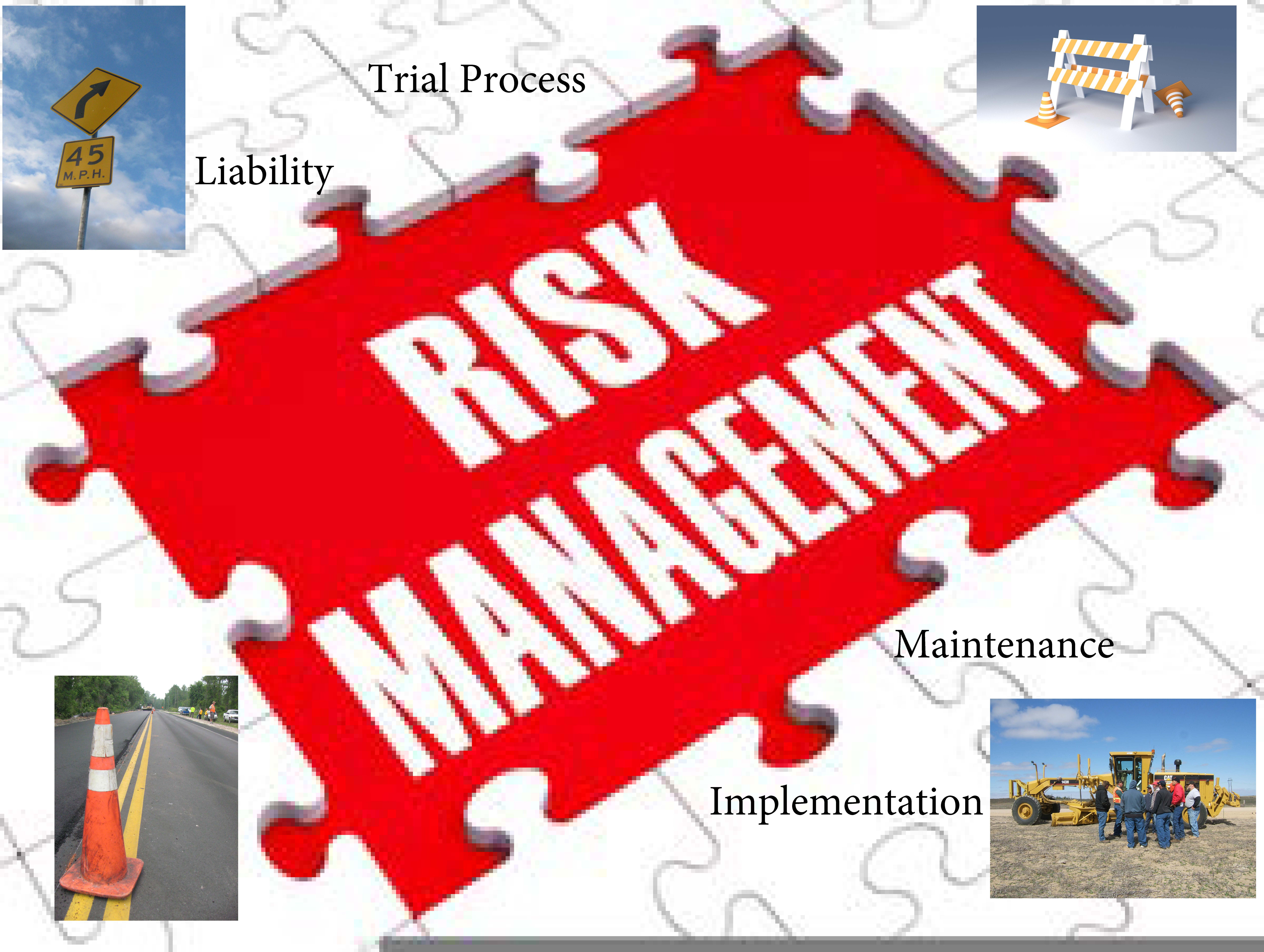 Program Topics:
This course is directed at the importance of maintenance crews and their operations in reducing municipal liability. The course helps participants understand and assess their major liability exposures by identifying high tort areas in roadway activities. It explains tort liability and the tort trial process, and presents the basics of implementing and maintaining a risk management program.
This is a course in the Roads Scholar II course track Safety Focus area.
Registration Fee
The registration fee for this class is $50 per person for employees of government agencies and $75 per person for non-government agencies. Fee includes class handout and lunch. Invoices will be sent upon receipt of registration form. Invoices can be paid by cash, check, money order, or credit card.
Cancellation Policy
Please be considerate of those on the waiting list, cancel early if necessary. A full refund will be made if you cancel no later than 3 business days prior to the training day; otherwise, you will forfeit the registration fee.
Special Notes
In order to receive credit for this class, attendees must stay until the end when it is dismissed by the instructor and class certificates are awarded.
Instructors
Hood, Mark
Mark Hood is a Senior Traffic/Safety Engineer for Pennoni Associates Inc. and the Pennsylvania LTAP Program. He has over 27 years of experience in the safety, traffic engineering, and technology transfer fields serving clients throughout the country. Currently, he provides training and technical assistance to Pennsylvania's 2,500 local governments to help define and solve their traffic engineering and highway safety problems through the Pennsylvania LTAP program. Mr. Hood has a Bachelor of Science Degree in Engineering from Swarthmore College, and a Master of Science degree in Civil Engineering from Villanova University. He is a registered Professional Engineer in Pennsylvania, and a member of the Transportation Research Board.
Registration
Local Government
Description
$50.00
Local Government Agency



State Government
Description
$50.00
State Government Agency



Federal Government
Description
$50.00
Federal Government Agency



Non-Government
Description
$75.00
Private Agency